CalSavers is Here! State Law Requires Retirement Savings for 5 or More Employees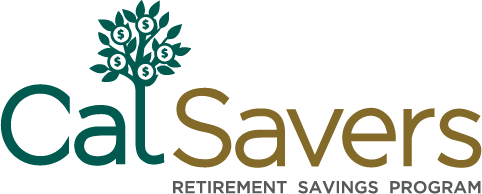 CalSavers is a new State-sponsored retirement program enabling employers to facilitate their employees' access to an Individual Retirement Account (IRA) at no cost to the employer or taxpayer. CalSavers is professionally managed by private sector financial firms with oversight from a public Board.
Over a three-year phased rollout, State law now requires all businesses with five or more employees to either offer a retirement savings plan or register for CalSavers. Any eligible employer is welcome to join the program and begin facilitation any time before their deadline.
Please visit CalSavers.com learn more about the program, compliance deadlines, and how you can become an early adopter.